One Health Privacy Policy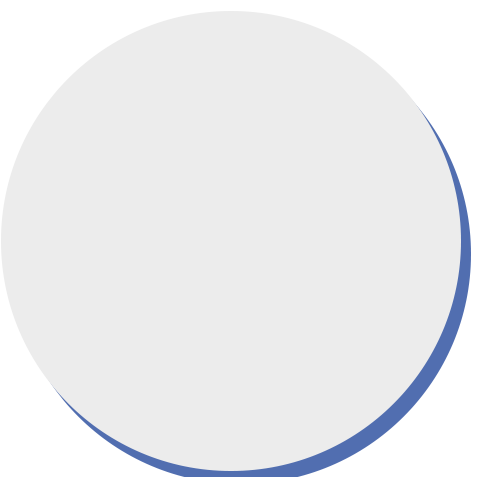 This One Health Privacy Policy ("Privacy Policy") applies to the website or mobile application that is linked to this Privacy Policy (the "Services") provided by One Health Organization or its affiliates ("One Health," "we," "us," or "our"). By using this website and the Services, you consent to and accept the following terms listed in our Privacy policy.
Collection of Information


We may collect the following kinds of information when you use the Services:

Information you provide directly to us. For certain Services or activities, such as when you register with a Service, subscribe to our alerts, or contact us directly, we may collect some or all of the following types of information:
Contact information, such as your full name, email address, mobile phone number, and address;
Username and password;
Payment information, such as your credit card number, expiration date, and credit card security code;
Personal health information, including information about you and your pet, your pet's diagnosis, previous treatments, general health, and health insurance;
Health care provider reviews; and
Any other information you provide to us.
We may combine such information with information we already have about you.
Information we collect automatically. We may collect certain information automatically when you use our Services, such as your computer's Internet protocol (IP) address, device and advertising identifiers, browser type, operating system, Internet service provider, pages that you visit before and after using the Services, the date and time of your visit, information about the links you click and pages you view within the Services, and other standard server log information. We may also collect certain location information when you use our Services, such as your mobile device's GPS signal, or information about nearby WiFi access points and cell towers.
We may use cookies, pixel tags, Local Shared Objects, and similar technologies to automatically collect this information. Cookies are small bits of information that are stored by your computer's web browser. Pixel tags are very small images or small pieces of data embedded in images, also known as "web beacons" or "clear GIFs," that can recognize cookies, the time and date a page is viewed, a description of the page where the pixel tag is placed, and similar information from your computer or device. Local Shared Objects (sometimes referred to as "Flash Cookies") are similar to standard cookies except that they can be larger and are downloaded to a computer or mobile device by the Adobe Flash media player. By using the Services, you consent to our use of cookies and similar technologies.
We may also collect technical data to address and fix technical problems and improve our Services. Your device or browser settings may permit you to control the collection of this technical data. By using the Services, you are consenting to us or any party acting on our behalf collecting this technical data.
Information from Third-Party Services. If you access the Services from an advertisement on a third-party website, application, or other service (a "Third-Party Service") we may receive information from the owner of the Third-Party Service related to you or that advertisement.
Information we obtain from your health care providers and other sources. In connection with Services that involve care for your pet or their medical treatment, we may collect medical records from your pet's past, current, and future care providers. This may include information about your pet's diagnosis, previous treatments, general health, laboratory and pathology test results and reports, social histories, any history of illness, and records about correspondence related to your pet's care.
We may also receive information about you or your pet from other sources, including through third-party services and organizations. We may combine our first-party data, such as your email address or name, with third-party data from other sources and use this to contact you (e.g. through direct mail). For example, if you access third-party services, such as Facebook, Google, or Twitter, through the Services to login to the Services or to share information about your experience on the Services with others, we may collect information from these third-party services.
Use of Information


We may use the information we collect online to:
Provide and improve the Services;
Contact you;
Fulfill your requests for products, services, and information;
Send you information about additional clinical services or general wellness from us or on behalf of our affiliates;
Analyze the use of the Services and user data to understand and improve the Services;
Conduct research using your information, which may be subject to your separate written authorization;
Prevent potentially prohibited or illegal activities and otherwise in accordance with our Terms of Use; and
For any other purposes disclosed to you at the time we collect your information or pursuant to your consent.
Sharing of Information


We are committed to maintaining your trust, and we want you to understand when and with whom we may share the information we collect.

We may share your information with third-party vendors and service providers that help us with specialized services. With your consent or at your direction. We may share information for any other purposes disclosed to you at the time we collect the information or pursuant to your consent or direction. If you choose to engage in public activities on the third party sites that we link to, you should be aware that any information you share there can be read, collected, or used by other users of these sites and forums. You should use caution in disclosing personal information while participating in these areas. We are not responsible for the information you choose to submit in public areas.

Our monthly newsletter service sends monthly newsletters with relevant information to the topic of interest. Your email will not be sold, rented or leased to a third-party. You may remove your name from the newsletter list at any time by following the removal instructions at the bottom of any newsletter sent.

Your Choices


You may also request that we delete your personal information by sending us an email at info@onehealth.org. We will delete such information unless we are required to maintain information in accordance with applicable law.

You may be able to refuse or disable cookies by adjusting your web browser settings. Because each web browser is different, please consult the instructions provided by your web browser (typically in the "help" section). Please note that you may need to take additional steps to refuse or disable Local Shared Objects and similar technologies. For example, Local Shared Objects can be controlled through the instructions on Adobe's Setting Manager page. If you choose to refuse, disable, or delete these technologies, some of the functionality of the Services may no longer be available to you.

Third-parties

Some of the Services may contain links to content maintained by third parties that we do not control. We are not responsible for the privacy practices of these third parties, and the information practices of these third parties are not covered by this Privacy Policy.

Security

The security of your Personal Information is important to us, but remember that no method of transmission over the Internet, or method of electronic storage, is 100% secure. While we strive to use commercially acceptable means to protect your Personal Information, we cannot guarantee its absolute security.

International Users

We maintain information in the United States of America and in accordance with the laws of the United States, which may not provide the same level of protection as the laws in your jurisdiction. By using the Services and providing us with information, you understand and agree that your information may be transferred to and stored on servers located outside your resident jurisdiction and, to the extent you are a resident of a country other than the United States, that you consent to the transfer of such data to the United States for processing by us in accordance with our Privacy Policy.

Minors

We do not knowingly allow individuals under the age of 18 to create accounts that allow access to our Services.
Changes to Our Privacy Policy


We may update our Privacy Policy from time to time without notice to you. We recommend that you review our Privacy Policy each time you visit the Services to stay informed of our privacy practices.

Questions

If you have any questions about this Privacy Policy or our practices, please email us at info@onehealth.org.
Effective April 2021