Our Staff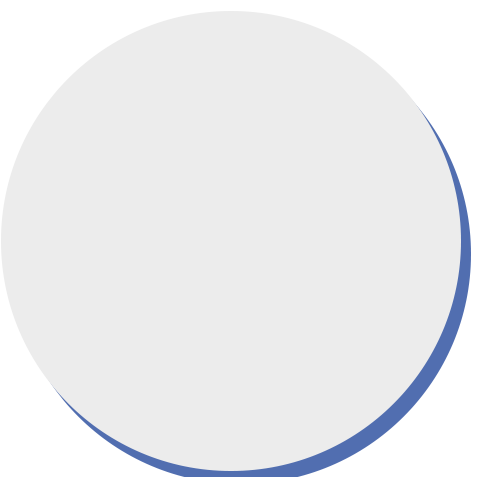 One Health Organization helps make Northeast Ohio a healthier, happier place for pets and their people. Our staff has decades of veterinary experience and an endless passion for helping animals.
Learn more about our staff below!
Our Founder | Dr. Anna M. van Heeckeren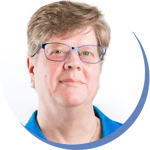 Dr. Anna van Heeckeren has always loved animals. She grew up surrounded by dogs, cats, horses, a donkey, a goat, rabbits, birds, guinea pigs, and even llamas. Naturally, she wanted to become a veterinarian.
Dr. Anna first attended the University of Michigan. She earned a Bachelor's degree in Biology there. Later, she earned a master's of science degree (MS) in molecular genetics and her Doctor of Veterinary Medicine (DVM) from The Ohio State University.
Over the years, Dr. Anna has volunteered at many animal nonprofits. The most prominent was the American Veterinary Medical Foundation. In 2008, she founded One Health Organization. Her dream was (and still is) to benefit the whole community by keeping animals healthy.
When she's not busy being the President and CEO, Dr. Anna spends time with her husband and cat named Pearl (with Pearl's permission). She is the proud mom of two young women.
Program Coordinator | Ira Reynolds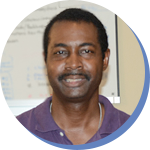 If you've ever called One Health Organization, you probably spoke to Ira Reynolds. His role is to keep our essential programs running. He helps connect pet owners with resources to keep their dogs and cats healthy at home.
Ira joined One Health Organization in 2010. Before that, he was a staffing specialist at International Management Assistance Corporation. He recruited people for Fortune 500 companies and disaster relief.
Ira has a Bachelor of Arts in Political Science from Cleveland State University. His hobbies include bowling and attending cultural events around Cleveland.
Director of Community Relations & Development | Melissa Elick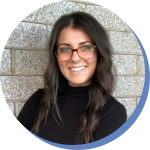 Melissa is our newest staff member starting January 2022. Her role is to provide opportunities to make all the difference in the lives of people who need and want to keep their pets living healthy lives, together.
Prior to working at One Health Organization, Melissa worked at Greater Cleveland Volunteers and at Case Western Reserve University. She looks forward to connecting with community members using her past experience to move the mission forward to accomplish big goals.
In her spare time, Melissa enjoys running and spending time with her dog, Luna. She competed her first marathon in 2022 and is looking forward to her next one.