Be a Great Pet Parent
Being a pet parent is hugely rewarding — and a big responsibility.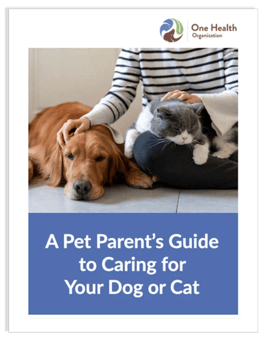 Animals bring happiness and love to our lives, and living with pets has positive effects on our mental and physical health.
This 11‑page guide will help you care for your dog or cat. You'll find tips on:
Navigating choices and costs of veterinary care.
Creating the best environment for your pet.
Finding pet-friendly housing and planning for future moves.
If you've ever wondered what it takes to be a great pet parent, this helpful resource can help you answer some common questions. You'll learn what to consider when adding a pet to your family, how to find a pet that suits your living situation and lifestyle, and how to care for a pet once you've brought one into your life.
Download A Pet Parent's Guide to Caring for your Dog or Cat today. And congratulations on taking this important step.
DOWNLOAD YOUR FREE GUIDE TODAY
Pets & People, Healthy at Home.